ABOUT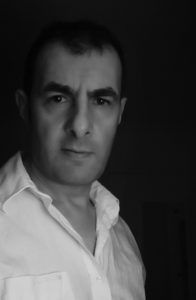 "My life has always confounded expectations and that is what my writing offers. Diverse life experience – 19 years Army service, training as a stage director and actor, experience as a stage manager, twenty years as a qualified nurse, promises a unique voice."
I founded Docklands Productions in March 2018, to develop and produce creative work in film, TV, stage and radio.
In September 2018, BAFTA awarded me their prestigious scholarship, generously supported by leading media production group Tinopolis, to undertake the London College of Communication's groundbreaking Masters course in Screenwriting. As part of BAFTA's new talent programme, I am mentored by Tony Marchant.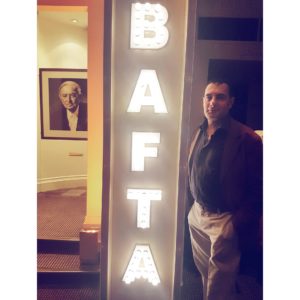 Originally trained as an actor, stage director and technician before graduating from the University of Birmingham's School of Performance Arts, I subsequently worked as a stage manager in London and in the music business (working for Elton John's Management company and as the London administrator for the 1995 Three Tenors concert in Wembley Stadium).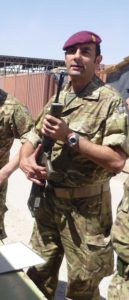 Personal circumstances prompted a profound change in trajectory, when I retrained as a nurse and joined the Army in 1997. I served in Northern Ireland, Iraq (as the first nurse to enter there during the initial phase) and Afghanistan, where I deployed five times, as well as undertaking duty in Kenya, Belize and Oman. I am one of only a handful of military nurses to ever pass the elite P-Company Parachute selection, earning the coveted para wings, and having Commissioned and passed out of Sandhurst, I retired from the Army, in the rank of Major, in 2017.